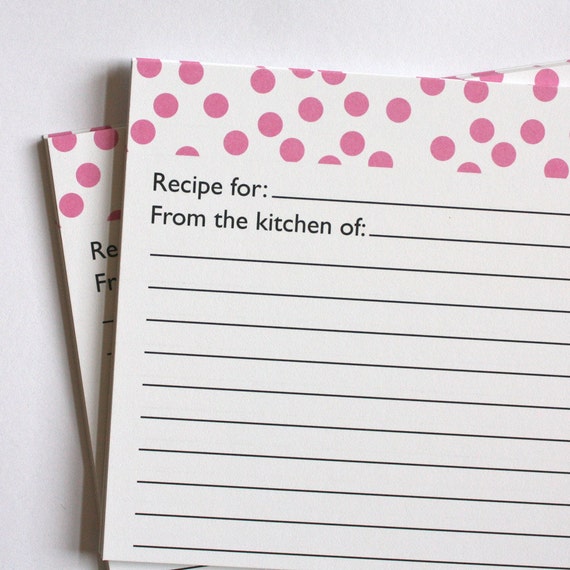 Photographing my new paper goodies has been on my to-do list for way too long. One thing that's a tricky about moving is figuring out the light in the new house. It takes me a while to find the location with the best light at just the perfect time of day. I'm still fine-tuning things a bit, but I've got a huge stash of new stuff just begging to hit the virtual shelves in my shop.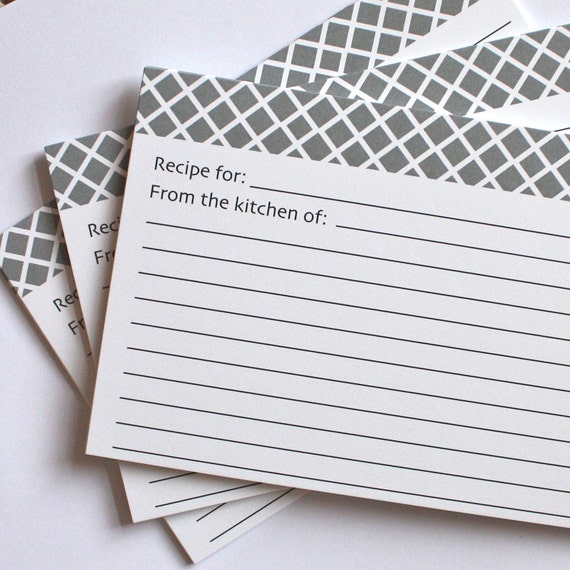 The first two items in the new lineup are versions of my classic recipe cards. This time a
pink polka-dot
and a
grey lattice print
. Stay tuned as I wade through the stacks of other new items.